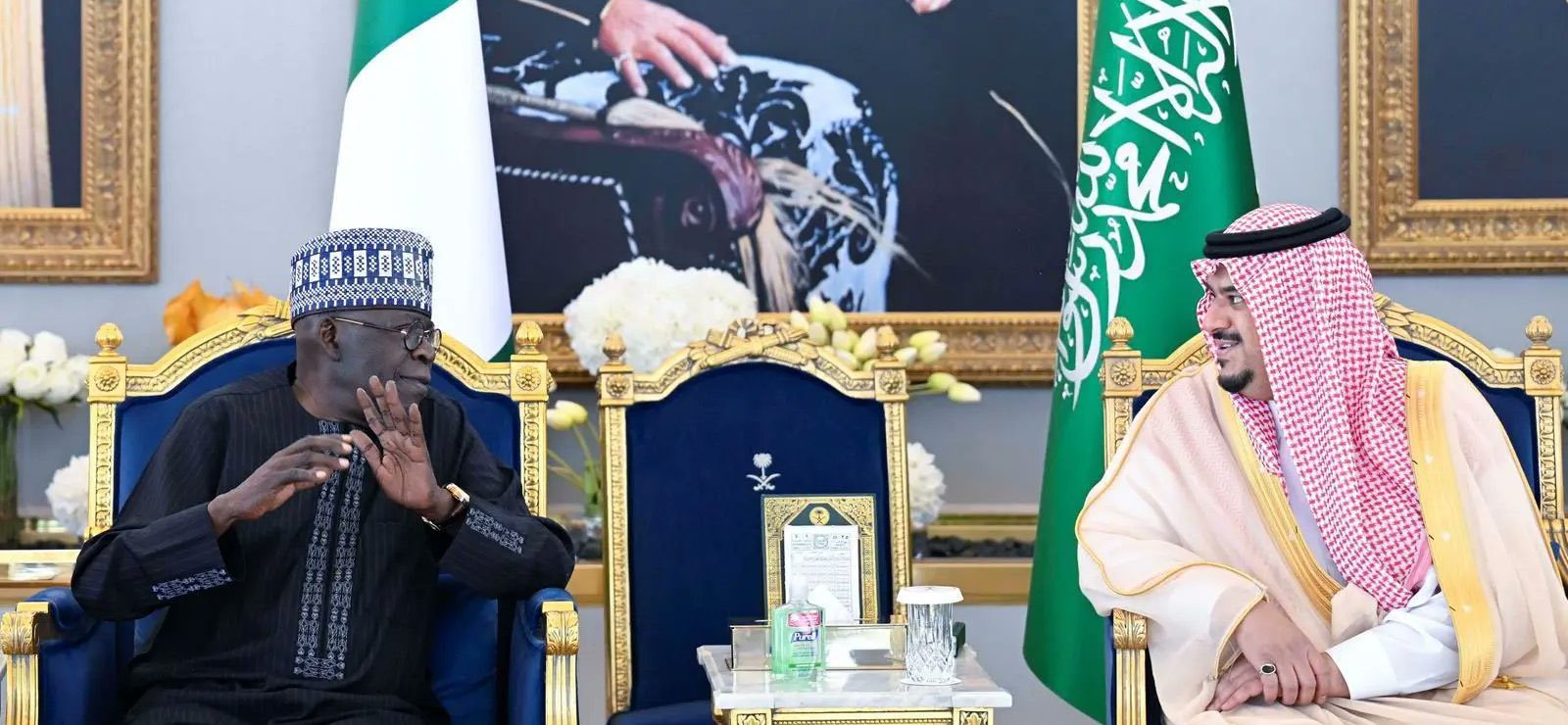 The government of Saudi Arabia has promised to support the reforms being implemented by the Central Bank of Nigeria and also revamp Nigeria's existing refineries through its state-owned oil company, Aramco, during a bilateral engagement between President Tinubu and the Kingdom's leader, Crown Prince, HRH Mohammed Bin Salman.
This was disclosed in a statement signed by the Minister of Information and National Orientation, Muhammed Idris. 
According to the statement, the Saudi Crown Prince commended the recent reforms by the CBN and also promised to support Nigeria in other areas. 
It stated, "To support the Central Bank's ongoing reforms of Nigeria's foreign exchange regime, the Saudi Government will make available a substantial deposit of foreign exchange to boost Nigeria's forex liquidity."
"Prince Bin Salman commended the economic reforms being implemented by President Tinubu and expressed the commitment of the Saudi Government to supporting these reforms and enabling Nigeria to reap the full benefits. According to him, Saudi Arabia is very eager to see Nigeria thrive under President Bola Tinubu and realize its full potential as the economic giant of Africa."
Beyond that, the Kingdom's leader also made a commitment to support Nigeria in areas of agriculture, renewable energy, and the oil industry, with plans to revamp Nigeria's refinery within three years.
The statement read, "In addition to these, Prince bin Salman also highlighted agriculture and renewable energy as areas of investment interest for Saudi Arabia in Nigeria to help the country attain food and energy security, respectively.
"The Crown Prince hinted that the refinery investments in Nigeria will be led by the Saudi state-owned oil company, Saudi Aramco, with the revamp to be completed within a two- to three-year timeframe." 
The two leaders committed to fashioning a roadmap to develop, which was discussed during the meeting.