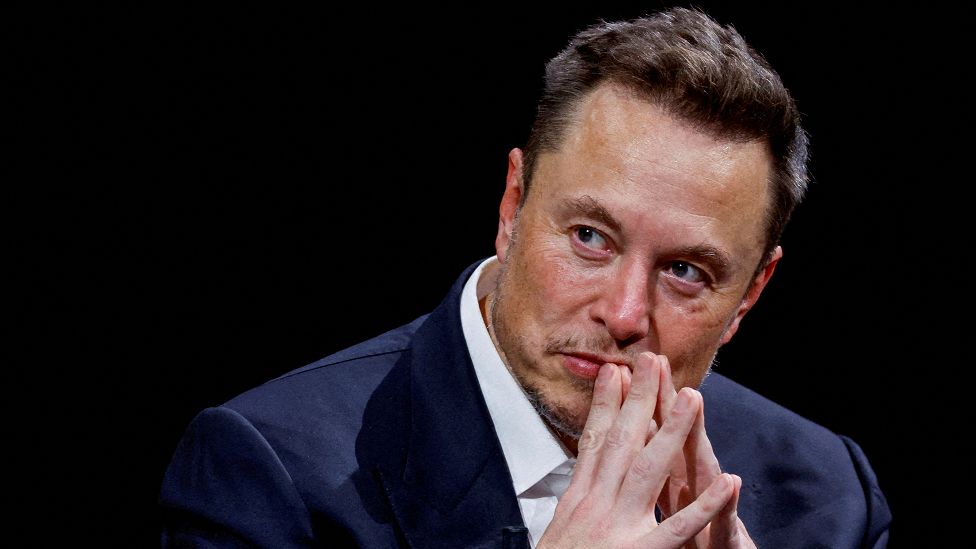 In a startling turn of events, the world's richest man, Elon Musk, saw a substantial drop in his wealth in October as $35 billion evaporated from his fortune, primarily due to the downward trajectory of his Tesla shares.
This marked decline in Musk's wealth had a profound impact on the list of the world's wealthiest individuals, as reported by Forbes. 
As of November 1, the top 10 richest people on the planet collectively commanded a breathtaking net worth of $1.32 trillion.
However, this number had plummeted by almost $50 billion in comparison to just a month ago.
Elon Musk, the charismatic CEO of Tesla, was the driving force behind this downturn, experiencing a substantial drop in his wealth over the course of October. 
The decline in Tesla's stock performance during October was a result of a combination of adverse factors and unfavorable market conditions, according to Nasdaq.
The electric car company saw its stock value plummet by almost 20% during the month, driven by a series of unfavorable developments. 
Tesla reported weak third-quarter earnings, characterized by low delivery volumes, which fell short of investor expectations.
These disappointing results further eroded investor confidence. Additionally, the company's operating expenses and capital investments continued to rise, leading to declining profit margins and reduced cash flows. 
Furthermore, high-interest rates and inflation pressures have put a damper on demand for durable goods and big-ticket items, including automobiles.
The electric vehicle sector faced its own challenges, including labour strikes and concerns about profitability due to high manufacturing and development costs amidst intense price competition. 
Notably, other major automakers, such as Ford, Rivian, and General Motors, also experienced declines in their stock values during this period.
However, Tesla's substantial market capitalization exerted significant influence over major indexes, making it a challenging environment for consumer discretionary stocks.
Investors in this sector should brace for volatility, especially if they hold stocks with aggressive valuations. 
Elon Musk worsened the situation by stalling expectations around Tesla's long-delayed Cybertruck and withholding details about the much-anticipated "robotaxi" and autonomous vehicle technology the company had been working on.
Tesla faces stiff competition from the likes of Cruise and Waymo in the U.S., and Didi in China in the race for autonomous vehicles. 
Regarding the unconventional Cybertruck, Musk acknowledged, "We dug our own grave with Cybertruck" and indicated that it might take 12 to 18 months before the Cybertruck becomes a "positive cash flow contributor." 
While Elon Musk's financial setback was significant, it's important to note that he wasn't the only billionaire to experience losses in October.
For a significant portion of 2023, Bernard Arnault, a titan in the world of French luxury goods, held the title of the world's richest individual, as per Forbes' assessments. However, Musk regained the top position on June 8, 2023, solidifying his status as the world's wealthiest person once again.